Cruise ship vacations are meant to be a time for fun and relaxation, however, they can sometimes be met with a medley of worst-case scenarios. As with most things, age can often play a role. A 2018 Cruise Lines International Association (CLIA) report found that 50% of cruise ship passengers were over the age of 50, and almost a third of that 50% were over 70 years old.
With this age data, and given that an average cruise ship carries between 3,000 and 5,000 passengers, the chances of someone dying on board are not remote. In fact, it is estimated that around 200 people die on cruise ships each year. Some estimates count three deaths on cruise ships per week. Here, we explore a few of the more common steps taken by cruise lines in the unfortunate event of a passenger death. 
Initial Steps When a Passenger Dies on a Cruise Ship
First, ship officials must notify port authorities, and have onboard medical personnel immediately examine the body. Additionally, all staff must be trained to handle both the logistics of disembarking a body and the emotional needs of fellow passengers and loved ones. Staff must immediately notify the passengers traveling with the guest on the same reservation. If the passenger is traveling alone, the cruise line will need to notify the emergency contact named by the deceased passenger. In some cases, cruise lines will have ministers and small chapels for religious people to use and perform final rites according to the passenger's faith.
"Operation Rising Star" and Other Special Codes
Through this and other emergency procedures, cruise staff uses specific codes based on the circumstances. These codes are intended to allow crew members and other personnel to communicate with one another and adhere to the necessary procedures without causing additional worry or unnecessary havoc with the other passengers on board.
Among these emergency codes are "Charlie" for security threats, "Delta" for bio-hazard in some cruise lines, and "Bravo" for a fire emergency in most cruise lines. In some cases, the codes change depending on the cruise line. For example, while Royal Caribbean ships use "Alpha" for medical emergencies, Carnival ships use it for fire emergencies.
However, for extremely sensitive matters, almost all cruise lines use the same critical codes. "Operation Bright Star," is used for serious medical issues, while "Operation Rising Star," is used in the event of a death on board.
Disembarkation When a Passenger Dies on Board
The onboard team must be qualified to handle early disembarkation and repatriation arrangements. Unfortunately, the cost will fall on the passenger's family or travel companions, rather than the cruise line. Some travel insurance policies cover disembarkation and repatriation in the event of death on board, so travelers should be insured before going on their vacation.
In most cases, the body will be removed from the cruise ship in the next major port of call. This will depend on factors like local regulations, the vacation itinerary, and the ship and cruise line's home country. To avoid upsetting the other passengers, disembarkation will usually take place as early in the morning as possible. Typically, someone who was traveling with the deceased passenger, particularly a relative or loved one, will need to disembark with the body. To be allowed on shore, everyone who disembarks must have a valid passport. Otherwise, they may need an emergency passport.
Repatriation for a Passenger Who Died on a Cruise Ship
Once the deceased and their loved one arrive at the closest port of call, the port's country must be able to issue a death certificate recognized in the deceased's home country. The body can then be flown back to the person's home country. For their loved ones, this can be a long, painful, and costly process. It will involve a lot of paperwork, as well as embassy support if needed, and translation services if there are language differences.
At times, ports lack adequate infrastructure to handle disembarkation and repatriation requirements, and the cruise ship may recommend keeping the body on board until the ship returns to its home port.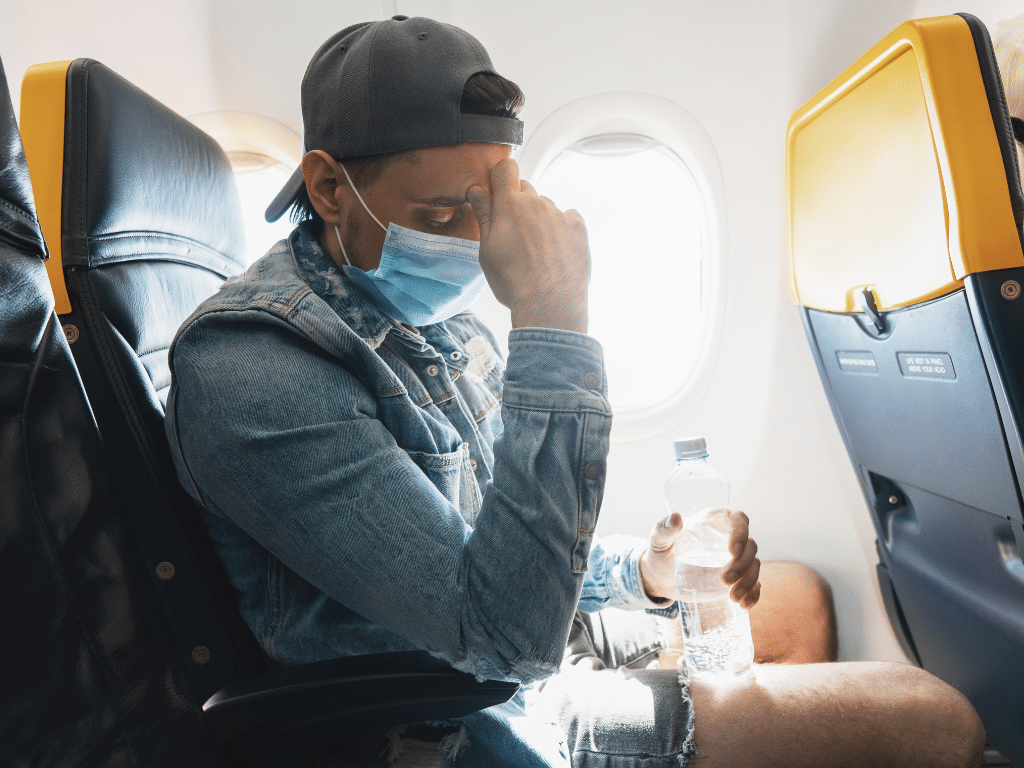 Morgues on Cruise Ships
Most cruise ships are required to have a morgue on board as well as enough body bags in case of an emergency. The body will be kept at the morgue until it can be disembarked at the next major port or at the port of origin.
The cruise ship morgue is usually a stainless steel refrigerated room where bodies can be stored. They are usually found on the ship's lowest deck, along the ship-wide corridor known as the I-95. While smaller cruise lines can accommodate 2-3 bodies, larger ships can sometimes store up to 10 bodies.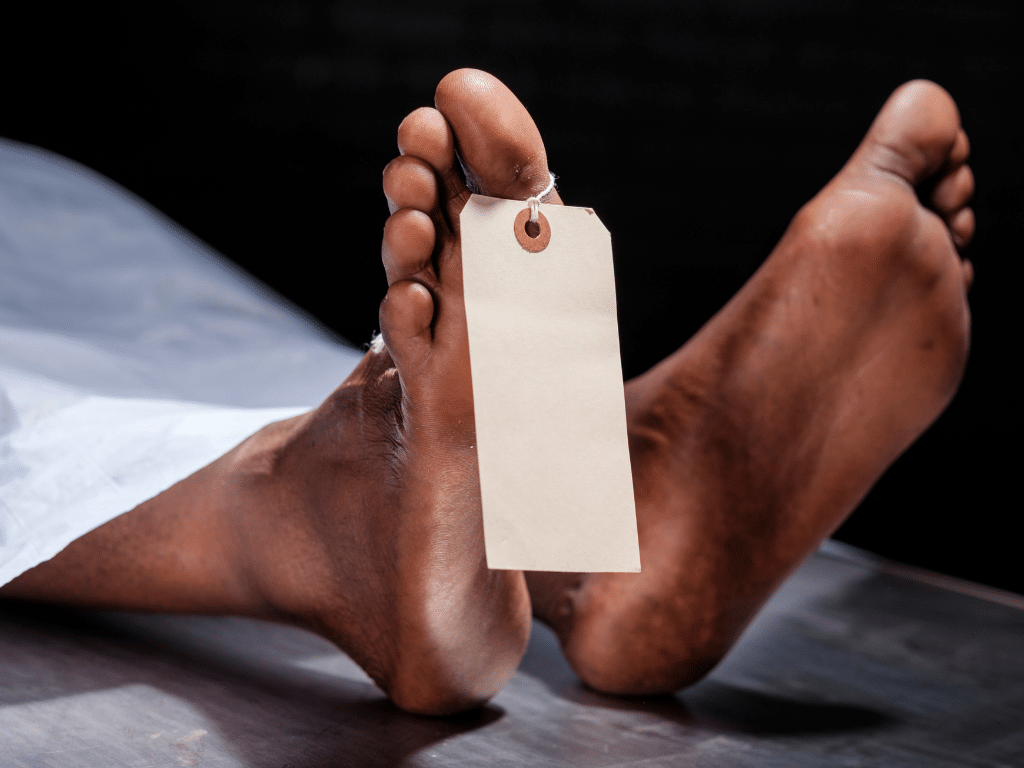 Death by Negligence on a Cruise Ship
While most deaths on cruise ships occur due to natural causes, some are caused by onboard injuries, suicide, or even foul play. In the event of foul play, the FBI or the appropriate investigative team will be called to examine the situation and interview all parties involved. The suspects may be held in a small brig on the ship until local authorities arrive.
If a passenger's death is the result of injuries sustained due to neglect or mistreatment on board, such as inadequate medical care or failure to address dangerous individuals, the victim's family may wish to consult with qualified attorneys to explore the possibility of seeking compensation.
It is unpleasant to contemplate the possibility of a passenger death occurring on a cruise ship, but unfortunately, it is not an uncommon occurrence. It is important to be aware of what happens in such situations and to know your rights as a passenger. In the unfortunate event that you or a loved one may need assistance, it is important to stay vigilant and seek help as needed.
At Maritime Injury Guide we are here to help and offer FREE legal consultations. If you or a loved one have been injured on a Cruise and you want to learn more about your rights and compensation that may be available to you, complete the form on this page or call 866-871-8422 now.
Sources
https://thepointsguy.com/guide/do-cruise-ships-have-morgues/
https://emmacruises.com/cruise-ship-deaths/
https://djaunter.com/when-someone-dies-on-a-cruise/
https://gizmodo.com/what-happens-if-you-die-on-a-cruise-ship-5919875
https://porteconomicsmanagement.org/pemp/contents/part1/ports-and-cruise-shipping/average-cruise-passenger-age-group/